YouTube is the most extensive video streaming and sharing platform. It's the most valuable weapon in digital marketing, and every business or person can do video marketing with it. YouTube is the world's second-largest search engine and has more than 50 billion views per month. In February 2023.
Most of the time, we watch YouTube videos for information and entertainment. YouTube has various videos on every niche that are informative yet entertaining. Sometimes, when we tap on a video and rather than playing the video, it shows an unavailable video error.
There are several ways on the internet to fix that error on YouTube, but some may not work properly on every device. Here are the top 8 methods to help you fix your issue, but we will cover only authentic and genuine ways to fix your issue.
8 Methods to fix your "This video is not available" error on YouTube
Method 1. Check your Internet Connectivity
YouTube has a variety of videos, and it consumes lots of data according to any other video streaming platform. Internet connectivity is the primary reason for YouTube's "unavailable video" error. Most people don't have proper active internet connectivity, so they may face this issue.
YouTube has a unique feature; it gives a variety of pixels, and they consume low data according to their pixels. Here is a short brief of data consumption in various pixels: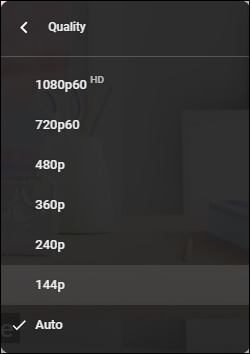 Appy a lower pixel size to play the video on a weak network and it will play.
Method 2. Refresh Web Page
Occasionally, your web browser session gets time out and wants a refresh from your end to restart that YouTube web page session. Continuously refresh your web browser by tapping the Reload icon near your web page's URL link search bar.

Method 3. Use a VPN
Some companies and people do not want to share their content with some areas or geographical locations. That is another reason you are facing this issue of video is not available on YouTube.
Try a Virtual Private Network (VPN) to access unavailable videos on YouTube. VPN covers up your IP address and provides you with another one to access those videos.
Methos 4. Clean the Browser's Cache and Cookie Files
Cache and cookie files are needed for some websites. Whenever you surf the internet and open a website, your device downloads cache files for a seamless experience. But when cache files get corrupted, it creates an issue.
Steps to clear Google Chrome Cache and Cookie file:
Launch Google Chrome and Click on the three dots on the Right side.
Find Clear browsing data or Press Ctrl+Shift+Del at a time and Open History Section.
Select the Time range to All time and tick the Cookie and other site data and Cached images and files. After that, Click on Clear data.
Your system's Chrome Cookie and Cache files are deleted now. Click on OK, got it to close that file. Relaunch your YouTube page and enjoy your video.
Methos 5. Disable Hardware Acceleration of Google Chrome
Somehow users face this issue due to hardware acceleration. Hardware acceleration is responsible for your computer's GPU to render videos. It also creates some problems; for that reason, you cannot play YouTube videos.
Launch Google Chrome, then Click the three dots on the right. Click on Settings.
Find the System and Click on it.
Tap on the "Use hardware acceleration when available" to disable Hardware Acceleration.
Method 6. Disable Extensions from your Browser
Some tools will help you to do your work more efficiently, so their developers develop extensions of those tools to make your work easy and fast. But some extensions come with malware files that will create so many errors.
Steps to disable extensions from your browser:
In Chrome, Go to Menu and then Click on More tools.
Disable every unwanted extension and relaunch your browser. Start streaming your videos without facing any errors.<
Method 7. Reinstall Your Browser on your Computer
Sometimes your browser gets corrupted, and it does not work properly on your device. Therefore, YouTube shows the "This video is not available" error.
Go to the Control Panel of your computer and Uninstall your Browser after Uninstalling the browser. Go to the Official website of the browser and download the updated version of that browser and install it on your devices.
Method 8. Enable Browser's JavaScript
When we surf the internet, it needs lots of cache and cookies. At the same time, web pages require JavaScript to run smoothly. If your JavaScript has been disabled, you might face error on YouTube.
Steps to enable the browser's JavaScript in Google Chrome:
Go to Chrome's Settings and Click on Privacy and security.
Find Site settings and click on it.
Please scroll down to find JavaScript and Click on it.
Enable JavaScript by clicking on "<> Sites can use JavaScript."
If these mentioned methods cannot help you, then uploaded video has corruption on YouTube. There are numerous reasons for video gets corrupted. Such as, when a user uploads a video online, the uploader faces interruption while uploading his video. To repair your corrupted videos, try the third-party video repair tool.
Conclusion
We have covered every best solution to play your "This video is not available" on YouTube. But if there is corruption in your video, try Recoveryfix Video Repair to recover your corrupted videos rapidly. This tool is much more effective in recovering every format for multiple videos.

Related Posts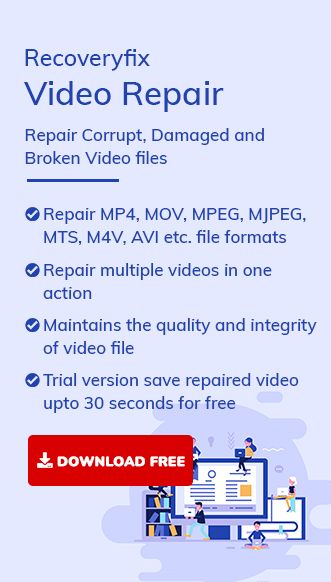 Browse by Category