Video means a recording of moving pictures with sound. It is essential for everyone, like businesses, schools, etc. Everyone likes to learn about a new thing or service by watching a video. In comparison to reading, we can understand anything through the video quickly. Students can learn through video tutorials, and it is an exciting way to create interest in studies. Also people want to capture the moments of holidays, festivals, and other important occasions.
Common video issues
Sometimes some problems occur in videos. like: –
Blurred video file
Sound problems
Slow video running
Black screen issue at the time of playing video
Clarity problem
Video files corrupted at the time of editing
Flickering video
Pixelation
Blurring issue in video
Blurred videos lack clarity and sharpness. So they are difficult to watch.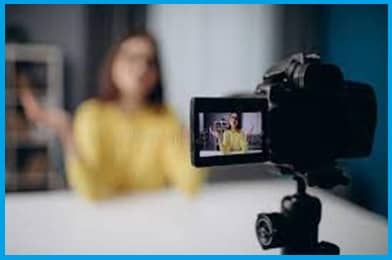 Reasons why the video gets blurred
The rendering quality of a video is low.
The camera shakes at the time of recording.
The wrong focus of the camera
Virus issues
Improper file transfer or download
Precautions to avoid video blur issues
Check the focus
Direct the camera to the objects and wait for a few seconds until it is ready; by this, you will see it as a clear image.
Prepare before recording
Before recording the video, examine the resolution of your PC screen and camera; you should be well familiar with shooting and post-recording actions. Recording higher-resolution videos allows you to make specific edits like zooming and footage scaling.
Clean the lens
Clean your lens with a wet wipe to avoid blurriness.
Use Vector Art
Raster Art is made up of pixels arranged in both ways – vertically & horizontally, whereas Vector Art is different; it is on mathematical calculations. Resizing Raster Art leads to pixelation because of the locked resolution, but Vector Art resolution is independent.
Record videos at high resolution
Ensure that the camera does not use lower resolution settings by default. Users should configure higher resolution settings to enhance the video quality.
Shoot in well-illuminated places
Excessive light or darkness leads to poor color balance and vague parts in clips. Find the balance before making content.
Use better hardware for editing
For video editing, you need a system with a fast processor. In case you're doing advanced edits & effects on Adobe Premiere Pro or Apple Final Cut Pro X, installing and using a graphics card for faster preview and rendering is suggested.
Use proper filters
For beginners, using active filters on your camera while shooting a video is recommended. It helps to reduce grainy effects.
Repair blurry videos
If your video is blurred, don't panic. It may be due to the corruption of the video file. Use a trusted and professional solution to repair your video. We suggest you trust Recoveryfix Video Repair software; this is a professional tool approved by experts. This tool can repair corrupt or inaccessible video files in every format, including MP4, MOV, MTS, WEBM, ASF, WMV, M4V, M4A, AVI, AVCHD, FLV, 3G2, 3GP, F4V, etc., with 100% success. It is the best way to repair all blurry video files. It repairs MP4 video files too.

Final Words
In this blog, we have discussed the blurred video file issue; if you face a video blur issue, you can try different methods to fix it. Also, you can try Recoveryfix Video Repair to solve your video errors. It is fast and easy to use; even non-technical users can use this video repair tool.
Related Posts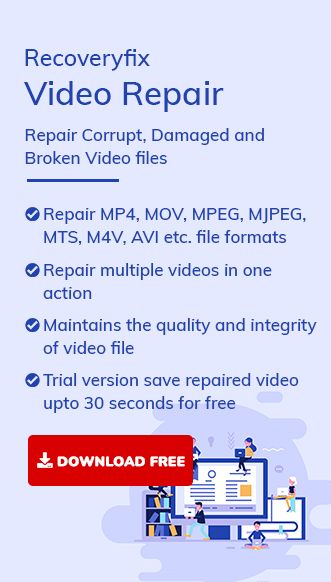 Browse by Category