A Simple Guide to Repair Corrupt WMV Video Files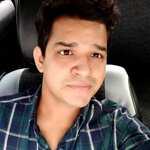 "After recovering some deleted video files from my Hard Disk, I tried to play them in my Windows Media Player, but they were unable to open. First, I was confused about it, as the files were restored in the same size, but then I realized it was due to a corrupt index/header. So, I'm looking for a solution that can help me repair my WMV files."
Windows Media Video (WMV) is considered as the most familiar video compression format, which is specially designed for Windows operating system. But, users often face various errors while playing a WMV file.
Sometimes, the windows media player cannot play WMV files properly due to various reasons, such as removal of .wmv file extension, incompatibility of codecs, audio/video drivers, etc. In such cases, it is crucial to fix the corruption errors in WMV files in order to play it.
In today's topic, we will discuss how you can repair your corrupt WMV files quickly while addressing the errors that most users face.
Types of Errors in Playing WMV Files
When you try to open a WMV file, and it is unable to open, then you might see any of the following errors:
Codec issues
Error notification: "File could not be played."
Crackled or distorted sound
Frozen frame
Black screen
If any of the above errors come to your screen, it means the WMV file is highly corrupt. Thus, you need to take preventive actions to repair the files.
Methods to Repair Corrupt WMV Files
Before moving to an automated video repairing solution, it would be great if you try out the manual approaches to fix the corruption errors in the WMV file.
Use VLC Media Player

This method might sound offbeat, but VLC is not just a media player. It even allows you to fix your slightly damaged video files. VLC provides support for a wide range of video codecs, which enables it to fix several code issues in the video files.

For example, if you face the error 'Windows Media Player encountered a problem while playing video,' then open that file with VLC Media Player. To do so, right-click on the inaccessible WMV file and click 'Open with,' and then select VLC Media Player. Most probably, you will not face that error again.

Change the File Format
If the VLC Media Player doesn't work for you to play the WMV file, then changing the file extension to any other format like MP4 or 3GP could do the work for you. Here, we will again use the VLC media player to modify the name of the WMV file.
First of all, open the VLC Media Player and click the Media tab in the menu.
Now, click the Convert/Save option.
A new tab will appear on the screen, click Add to select the corrupt WMV file.
Once the file is loaded to the interface, click Convert from the Convert/Save drop-down.
In the next step, select the Video – H.264 + MP3 (MP4) option in the Profile section.
Click Browse to select a specific location to save the file, and then click Start.
Limitation of Manual Methods
The above methods are helpful if there are only minor issues with the WMV file. However, if the file is highly damaged or corrupt, then it won't be possible to fix it with VLC Media player. In that case, you need a professional tool that offers quick repairing of corrupt WMV video files.
Why Recoveryfix Video Repair Tool?
Recoveryfix Video Repair tool could be your best bet to repair corrupt WMV files. It is integrated with smart and robust algorithms that can fix hard corruption and errors in any video format. Besides, it offers smooth repairing of video files with a simple working process.
Repair video files of almost every format, including MP4, MPEG, MTS, M4V, MKV, AVI, ASF, etc.
Fix corruption and errors in multiple video files at a time
Repair video file of any size without any restrictions
Comes with a simple & user-friendly interface
Save repaired files at any location on your system
Using Recoveryfix Video Repair Tool
The tool follows a simple process to repair the corrupt/damaged video files. All you need to do is add the file and repair it. Let's have a detailed look at the process.
Download and install the software on your system.

From the home screen of the tool, click the '+Add Files' button to add the corrupt/damaged WMV files.

Select the files one by one, or press Ctrl while selecting multiple files at once, and then click Open.

Once the file is uploaded to the tool, hit the Repair Files button at the bottom.

Now, choose a location to save the repaired files on your system drive.

The software will start repairing the file, and after its completion, you can see the status as 'Success.'
That's how you can quickly repair corrupt WMV files with this fantastic utility.
Conclusion
The reasons behind WMV corruption are very nominal, but can make your files inaccessible. Thus, it is crucial to take measures to repair your corrupt WMV video files. However, if you are unable to achieve it with manual methods, then we have recommended an automated solution that can repair highly corrupt video files easily.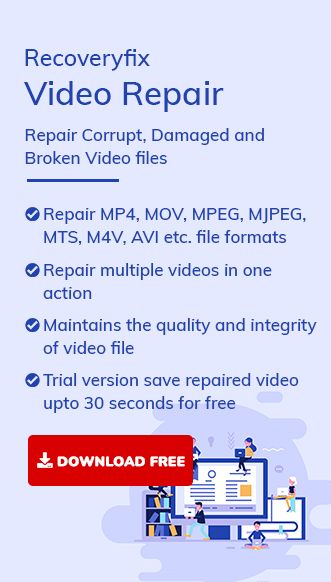 Related Posts
Browse by Category