Under many circumstances, an Exchange user needs to export his EDB files data to PST file which is a secure, accessible and portable medium for accessing EDB data anywhere. Some users also look forward to transferring their EDB To Office 365 for an easy transfer process. The EDB to PST conversion is mainly performed to back up the Exchange data, reduce the Exchange mailboxes size or saving the storage space.
In the newest versions of Exchange, it is easy for administrators to export mailboxes to PST files from the Exchange admin center (EAC). Unlike the PowerShell cmdlets to export mailboxes to PST, EAC offers a simple GUI that anybody can use without any technical complexities.
Export EDB mailboxes to PST using Exchange admin center
Exchange Admin Center (EAC) provides a manual method for migrating your EDB mailboxes to Outlook PST. The steps which you have to use are mentioned as follows:
Login to Exchange Admin Center as an Exchange administrator and, then move to recipients> mailboxes.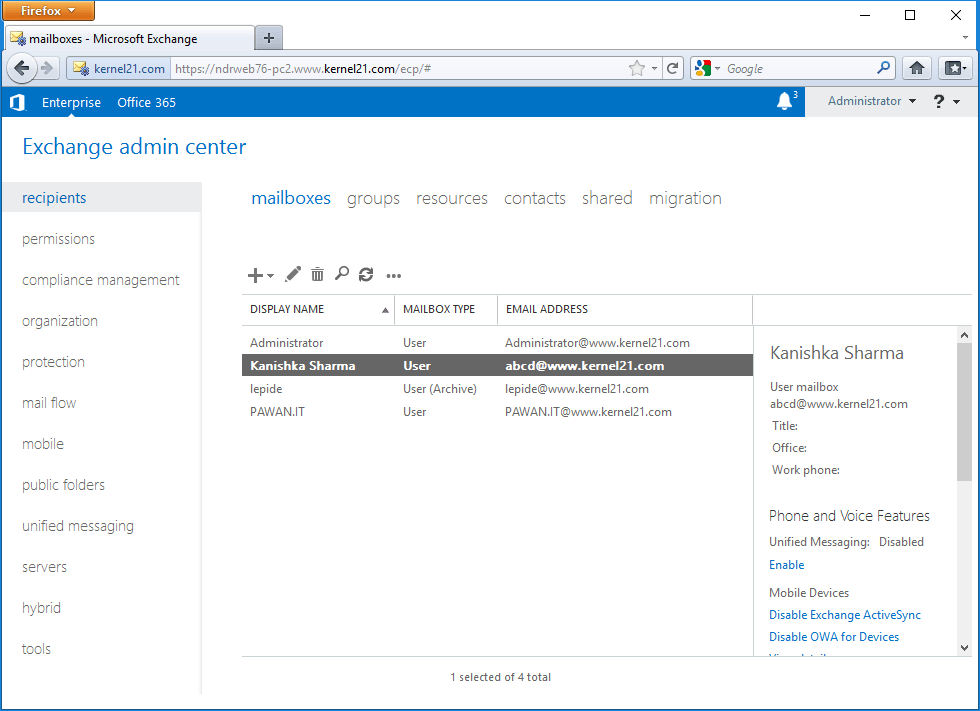 Note: Before starting migration process, you need to assign Mailbox Import Export Role to the user who is migrating EDB files to PST. For this, move to permissions>admin roles>Organization Management>Edit>Roles. Then assign it as a new role to the administrator.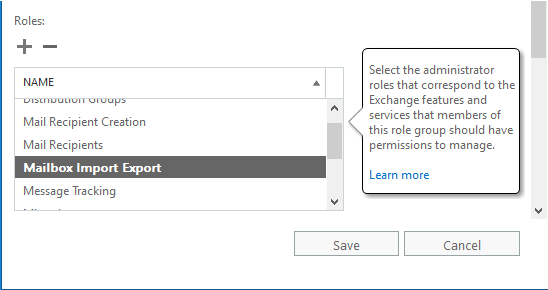 Then click on Browse to select the mailbox you want to migrate, choose relevant options and click to Next.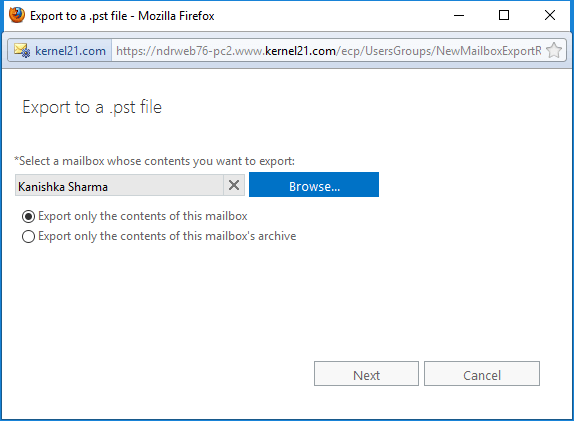 Enter your specified file saving location and click to Next.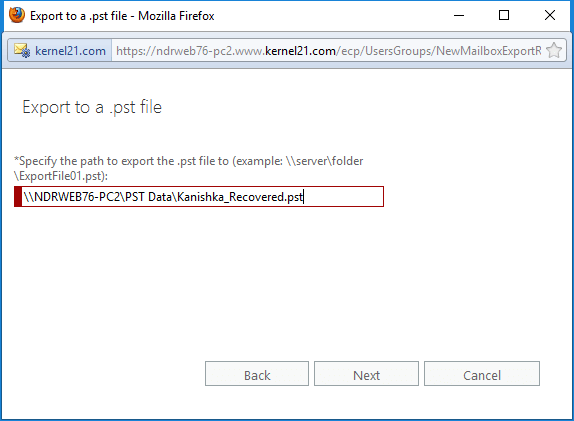 Note: Your file saving destination must be a shared network path. For this, right-click on the folder created on a network location and click on Properties option. Move to the Sharing tab and use Share option to create a shared folder.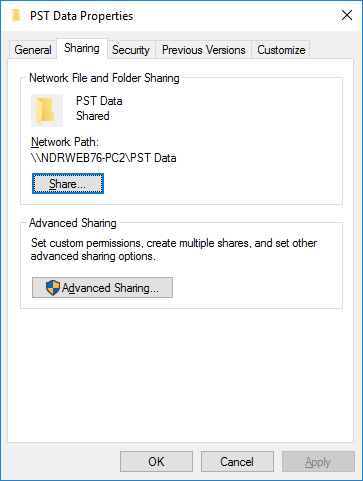 Check the email option and browse for the mailbox name that is to receive an email notification; then click on the Finish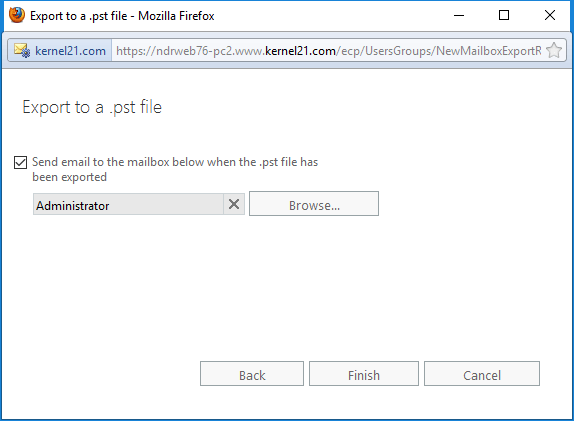 Go to the specified PST saving destination, and you can see that the mailboxes are successfully exported there.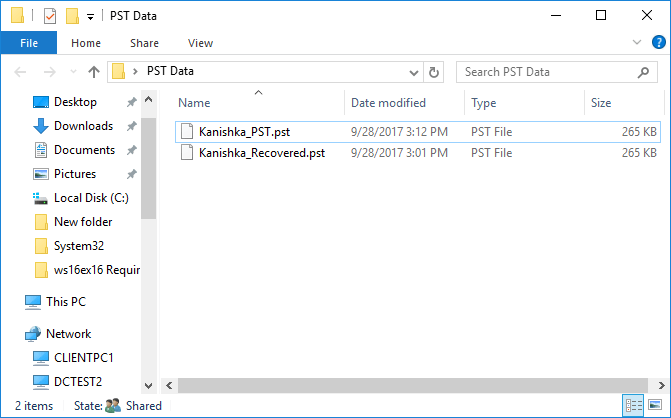 And you will get a mail in your specified mailbox once the process is completed.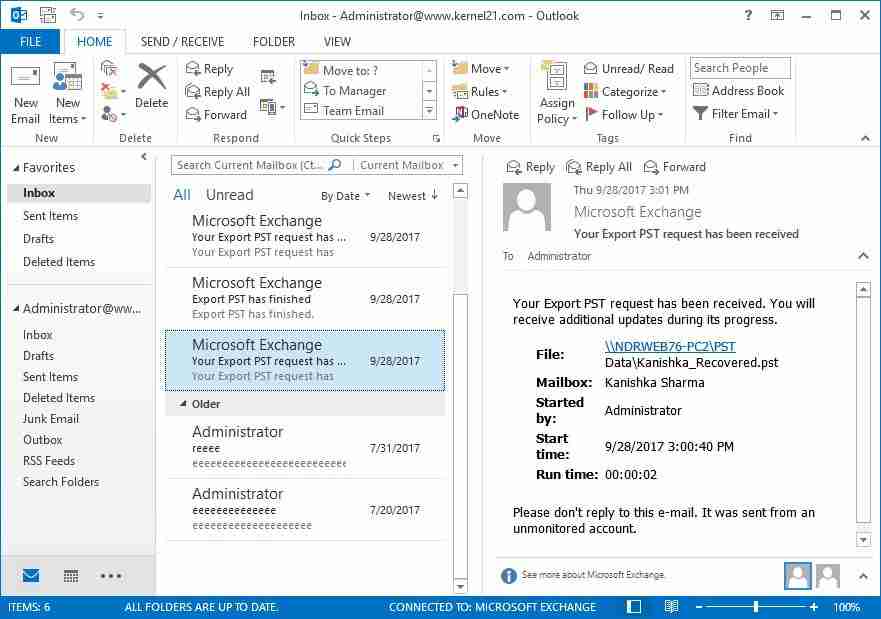 We have just gone through the manual way, i.e. use of the Exchange Admin Center to move Exchange database mailboxes to Outlook PST file. The method can be performed, but is tiresome and technical in nature. But we have another option along with us which is moving EDB data to PST via a professional utility. In addition, it helps to repair corrupt EDB files along with a secure transfer.
Use a professional tool to export EDB mailboxes to PST
Recoveryfix for Exchange Server Recovery
Recoveryfix for Exchange Server Recovery is an intelligently designed tool for exporting mailboxes from EDB files to PST, Live Exchange, and Office 365. This utility helps user in repairing damaged EDB files and recovering deleted data. It is enabled with two modes- Standard Scan mode and Deep Scan mode. You can choose anyone according to your requirement.

With the use of this EDB to PST conversion software, you can quickly migrate your mailboxes, public folders, and archive mailboxes from the source (EDB file, live Exchange, Office 365, etc.) to the desired destination (PST file, live Exchange, Office 365 etc.).
How to export EDB mailboxes to PST?
a. Initially, you need to download this tool from its website, and then install it. Launch the tool and on its welcome screen, you would find an option to add offline EDB files as a source.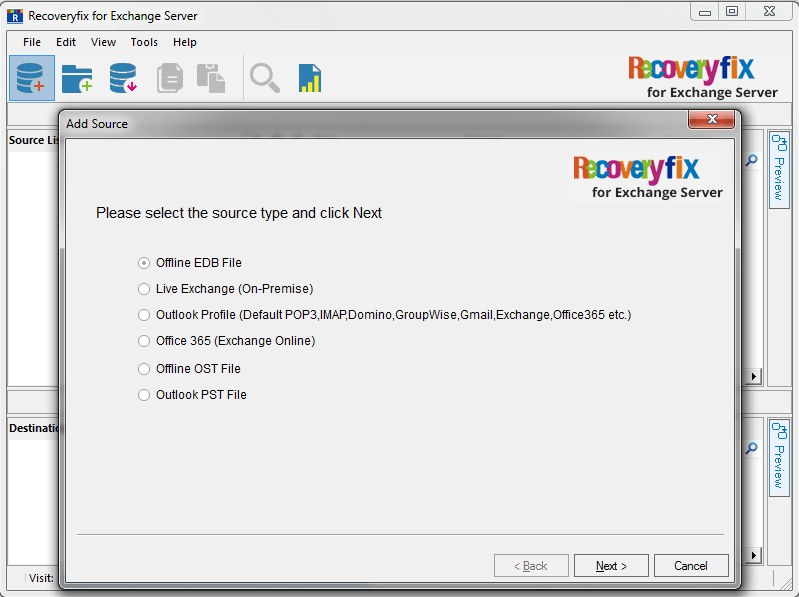 Then, it generates a quick preview of your entire EDB file data so that you can view your items before migration.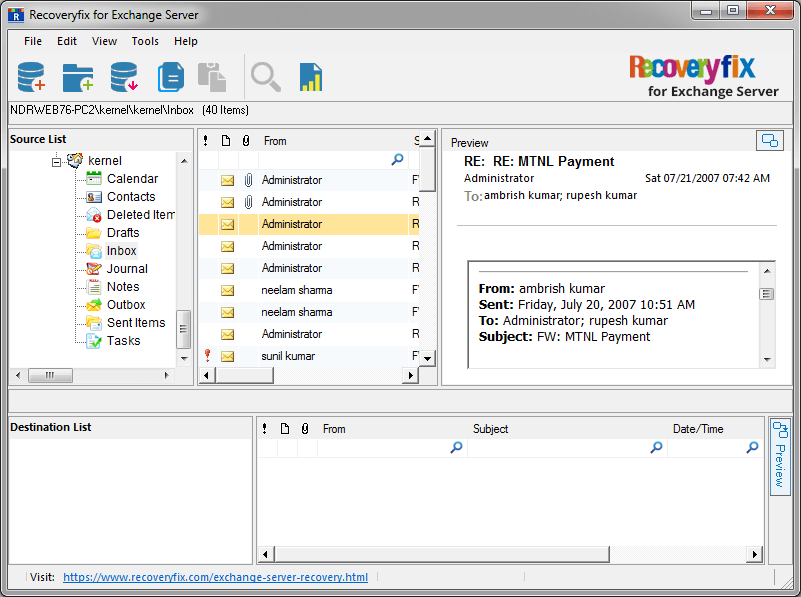 Now, right click on the root folder and select Export mailboxes to PST files. Choose the filter options as per your need; provide a saving path and move Next. Your EDB files are successfully exported to Outlook PST.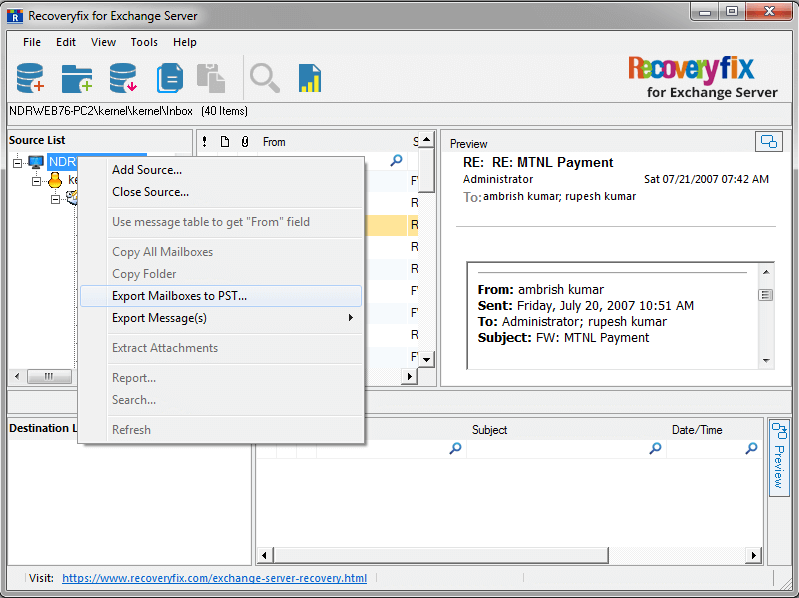 Final words
Migrating data from EDB to PST using a manual method can be a complicated task as the method is lengthy ; you may lose your data too. So, I suggest using Recoveryfix for Exchange Server Recovery for effortless EDB to PST conversion. It has many brilliant features and provides a hassle-free way for EDB to PST conversion.
Related Posts
Browse by Category