How to Recover Exchange Data Without Log Files?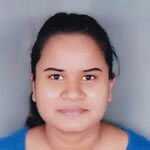 Exchange database stores hundreds or thousands of user mailboxes which contain emails, contacts, calendar events, attachments, etc. Transaction log files play an essential role in the Exchange database. All the changes done to the database are written in transaction log file first, and then it is written to Exchange database. However, in some conditions, log files get damaged or deleted leading to Exchange data losses. Subsequently, you cannot access its data.
There are two ways to recover Exchange Database without Log Files.
Soft Recovery
Hard Recovery
Soft Recovery
When administrators try to remount a database, then the Soft recovery process automatically takes place by reading the checkpoint points. Alternatively, if it is not automatically mounted, you can perform software recovery using Eseutil utility. Use the below-mentioned command in Eseutil:
ESEUTIL /r enn /L [path to log files] /s[path to checkpoint file] /d[path to database file] /i
Rules of replay in Transaction log files
There are some rules of replaying in transaction log files. The log files cannot be replayed again in some cases like:
Checkpoints point to a wrong log file
Database files for a storage group are removed
The path of the log file is modified
Log files are of a different database
Hard Recovery
To perform the entire process manually, first you need to restore the online backup; once it is successfully done, a file will be generated in the temporary folder with the name restore.env. Now you have to replay log files in restore.env against Exchange Database as below:
C:\Program Files\ Exchsrvr \bin>eseutil/ cc "C:\Temp\First Storage Group"
Here you can see that C:\Program Files\ Exchsrvr \bin is the location of Eseutil and C:\Temp\First Storage Group is the location of the restore.env file. This process can be done only if your database has a valid backup.
If you don't have log files or your log files are damaged or missing, then it is not possible to recover data. When your log files are damaged, Exchange will display you some errors like JET-Error -501 (0xfffffe0b), JET-Error -515 (0xfffffdfd), JET-Error -514 (0xfffffdfe), or JET-Error -533 (0xfffffdeb). All these errors indicate that your log files are either damaged or missing. You need to apply Eseutil command to repair the files. You have to use the below-mentioned command in the format:
C:\Program Files\Exchsrvr\Bin>eseutil/p "D:\Exchsrvr\Maiboxdatabase.edb"
RecoveryFix for Exchange Server
Recovering Exchange database with or without log files is a complicated task; so you should go for a third-party tool for Exchange Database Recovery. RecoveryFix for Exchange Server is an exceptionally designed tool for repairing damaged Exchange database files. While using this tool, you don't need log files. After restoring the data, you can save it to Exchange Server or Office 365.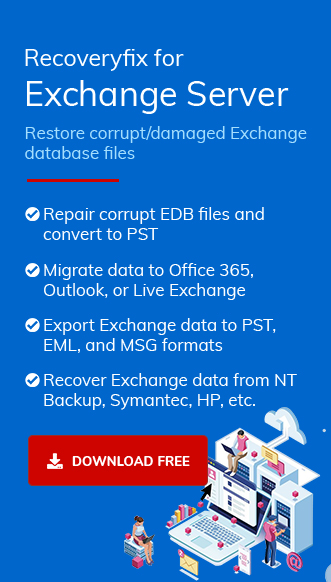 Related Posts
Browse by Category