Converting OST to PST when OST becomes inaccessible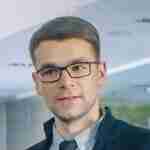 Microsoft offers the most popular email client and i.e. MS Outlook. MS Outlook is used extensively by organizations to ease the communication channel. MS Outlook stores data in Personal Storage Table (PST) database file; however when it is used in cached mode or in offline mode then the data is saved in OST file format. One works in offline mode when the server is not running smoothly or has limited supply. Working offline makes working normal and the changes so made get reflected in PST file after it is connected to Exchange Server.
On the other hand, work so done in offline mode is saved in Offline Storage Table (OST) file that might corrupt due to number of reasons. However, to recover OST file data, the built-in tools offered by Microsoft can be used to recover data. Use of third party OST to PST Converter tool can help you gain access to data in OST file again without losing on any important data. Use third party OST to PST conversion tool that can help you gain access data easily. However before you know more about the OST to PST conversion here are some of the cases where you might be required to use OST to PST tool:
OST file has gone corrupt or damaged and there are certain unsent emails that must be recovered
Certain data available in the OST file and has not been synchronized with Exchange Server
Exchange Server is not available for particular reasons and therefore the OST file is unable to synchronize
User mailbox is shifted or deleted from its original location
Exchange Server system is shut down
Name of the Exchange Server or user mailbox is changed
Now to overcome this situation of data inaccessibility and make sure that you access OST file data, you can use the in-built tool i.e. OST Integrity Checker (scanost.exe) to check the integrity of OST thereby minimizing the damage so caused to the OST. RecoveryFix for OST to PST allows you to convert OST to PST so that the data becomes accessible again with MS Outlook.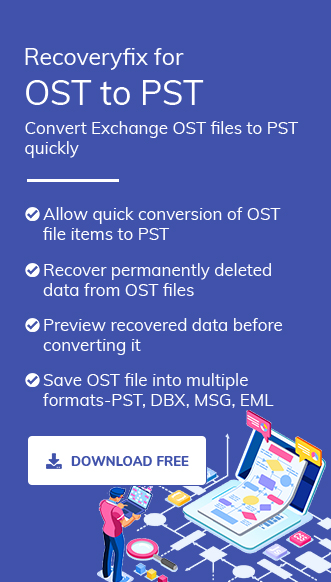 Related Posts
Browse by Category