Curating solution for error "Cannot read from the source file or disk"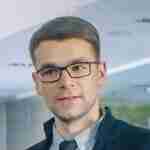 Microsoft Outlook is the most common mode of corporate communication these days. Due to its versatility and user-friendly features, it is even used by entrepreneurs and small business units to maintain communication with their clients. Adaptation in all environment and feasible with all versions of Windows makes MS Outlook more venerable to mishaps. It may include intrusion of virus, CRC errors, sudden system shutdown, sudden power failure and many other reasons that cannot be avoided. Since existence of such reasons cannot be set as null and void, the only way to remain secure is "Be ready to face it."
Unfortunately whenever such corruption occurs, it mainly results in disorientation of your PST files. Once PST files are damaged, system displays a message "Cannot read from the source file or disk." In PST file corruption, this is the most common type of error that occurs. However, it depends upon the severity of the issue that has damaged the file either partially or entirely.
"Cannot read from the source file or disk" is often seen to occur mainly in 2003 and 2007 Outlook.
Whenever this issue occurs it becomes very much clear that now user cannot access PST files as the issue has disengaged Outlook server with PST files. Thus, user should understand that PST files are corrupt and now it can no more be accessed.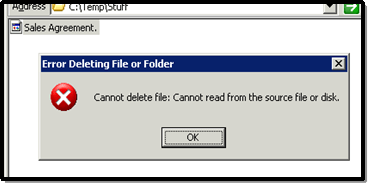 What makes PST File Corrupt?
Certain reasons like heavy attachments, improper file extension, oversized PST files and compatibility issues may be sometimes results in the file corruption, but several other factors like virus infested files and presence of some malicious tools can also manifest such serious issues. The main role of the system administrator or user is to get rid of such issues.
Tossing PST corruption issue gladly
Whatever is the issue related to MS Outlook, system administrator has to fix it. Moreover, issues like PST file corruption with display of message like "Cannot read from the source file or disk" is more concerning for them. To deal with it there are always two methods:
Scanpst tool: Since it is an Inbuilt-repair tool provided by Microsoft, users' expect very much from it. Although this inbuilt tool tries to sort out the corruption issue up to some extent, but every PST file will be perfect after its treatment, cannot be guaranteed.
Third-party assistance: To take assistance from third-party is highly recommended by top professionals. To make this thing done, you need a reliable and elegant third party tool like RecoveryFix for Outlook. This software has been designed to deal intelligently with such issues without affecting the content in corrupt PST files.
Thus, any of the above mentioned solution can be tried by the user, but use of licensed version of RecoveryFix for Outlook is more recommended since it is perfect in retrieving entire PST files.

RecoveryFix for Outlook-A smart solution for smart problem
RecoveryFix for Outlook can perfectly deal with PST corruption issues irrespective of their degree of corruption. Facilitated by some featured characteristics that assists in dealing with corrupt PST files, RecoveryFix for Outlook smartly picks up PST files from corruption and save it in desired location. Some of the features of Outlook PST recovery tool are as follows:
Perfect data recovery.
Data integrity is maintained.
Embedded with preview option.
Availability of "Find" option.
For first time users, an evaluation tool has been made that works like licensed version of the tool, but does not allow to save it. However, the convinced user of the tool can definitely buy the license from RecoveryFix website.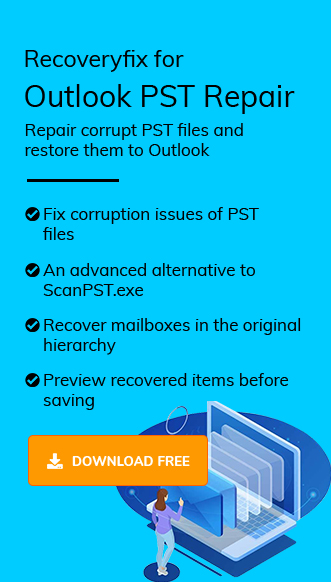 Related Posts
Browse by Category