Why MBOX conversion is favored? Knowing it from the close proximity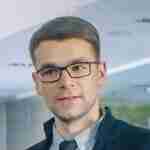 MBOX is the file format which has different client and it would not be wrong to state that it emancipates different binary world of different origin and functionalities. Email platforms like Apple Mail, Entourage, Eudora, Spice Mail and PocoMail are few among them. They do not favor the other emailing platforms like MS Outlook. These platforms have earned a large number of clients in past sometime, but with advent of new technologies and improved emailing platforms, the number of prospective clients have been drastically reduced from these honchos.
To everyone's wonder it was very difficult to hold the MBOX users for the long time. No specific grave reason was held accountable for occurrence of such phenomena. With every second passing, the number of users were migrating from MBOX file format to PST file format.
Why MS Outlook?
Known for flexibility and better GUI, MS Outlook has been greatly accepted by most of the professionals and largely by many organizations. User at any corner, needs that information must be simply exchanged without any complications involved in generating the information. This condition is fulfilled by MS Outlook by employing user friendly GUI.
Features of MS Outlook
Swift email processing.
Custom tailored Calendar
Inbuilt Inbox Clean Up tool.
Support for MS Exchange Server
Offline work facility
Email Attachment Remainder and much more.
These were the reasons that made the users to switch over from MBOX file formats to Outlook PST. It simplified the complications to better and manageable steps than lingering on conventional and tiring steps.
Bridging the Conversion from MBOX to PST File Format
For steadfast conversion of MBOX files to PST file format there is no inbuilt utility. To manage such conversion, it is better to take external assistance with reliable functioning. MBOX to PST tool is one such third-party tool designed to make conversion faster and precise than ever expected. This tool entails following features that make it quite stunning:

Provides varied conversion options like EML, MSG, PST and Office 365.
Manages multiple MBOX files in a single cycle.
Exceptionally supports all versions of MS Outlook and MBOX clients.
Entails sophisticated filters to makes file selection easy from MBOX emails.
With no surprise, user of any level can use this tool without any technical guidance from professional guy. To understand the complete functionality, user can download the trial version of the tool.
Favoring MBOX File Conversion
After knowing everything about MS Outlook, which user will afford to loosen the grip from it? For more efficient working and time bound communication, a user at every level is receding away from MBOX file format and has started migrating to the most revered emailing platform – MS Outlook. There are many reasons that lure users to Outlook platform. More can be known about it, if you were thinking to have this migration long time before. Just try out the evaluation version.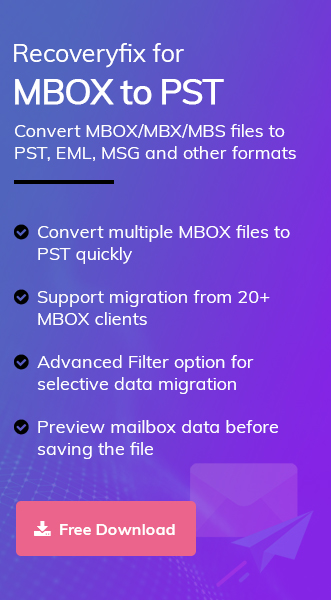 Related Posts
Browse by Category