The External Hard Drive, also known as an External Hard Disk, is commonly used due to its speed, cost, and compact size. It is used to transfer files, store large files, save important data, and create backups.
It provides extended storage to augment the capacity of your system's internal disks. Individuals use it to store photos, music, and video collections. Since these take up too much Internal drive space, an external hard drive becomes a financial or emotional investment. Losing them is a significant loss to the user.
Many users face issues, including accidental data deletion, corrupted/crashed hard drives, etc.
Recovering files from an external hard drive can be extremely important. Many computer users use an external hard drive to store their system's backups. The data loss could potentially destroy years of data backups.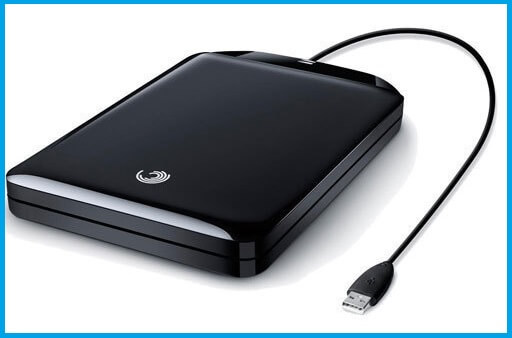 What causes data loss in an External Hard Drive?
Accidental file deletion or formatting
Virus attack
Damage due to power failure or surge
Partition structures are damaged or lost
Critical file system structures loss or corruption
Unexpected system shutdown or application failure
How to Recover the Data from an External Hard Drive?
Here, we are going to discuss some reliable solutions to recover external hard drives-
Use the Command Prompt
You can run the Windows XP chkdsk command to handle the data loss.
Follow the mentioned CMD commands to recover the external hard drive data now:

Connect the external drive to your system first.
Open the Run program by using Windows + R keys.
Then type cmd and then press Enter
Now type the command it is mentioning below and then press Enter

"attrib -h -r -s /s /d x:*.*"

(Note – Replace the 'X' with the drive letter of your external hard drive)
Once you successfully execute these commands, restart your computer, and connect the external hard drive to check whether the data has recovered.

Restore a previous version
File history is a beneficial Windows feature that allows you to restore previously deleted file versions. But it's mandatory to activate it manually, and you must quickly activate it.

Follow the below steps to activate the File History feature :

Open the Windows search bar, type File History, and click Enter.
Click on Restore file using File History, which leads to Control Panel.
Then turn on the option of File History.

Note– Ensure you include an external hard drive among active file history locations. Once when you activate the option of file history, then restore the previous version of a file through the steps below:

Go to the folder where the files were stored.
Now, right-click inside the folder and then opt for the properties.
Click on the Previous Version.
Select the previous version which you want to recover.
Click on Restore.

Use the Windows System File Checker
This process can recover corrupted or crashed files. The File Checker tool allows you to retrieve your data quickly.
Follow the below steps to restore files by using this tool:

Open the Windows search bar by using Windows + S keys.
Search the Command Prompt and then select the Run as Administrator option.
In Command Prompt Window, type 'sfc / scannow' to scan the system.

Note – If a message on the screen says, 'Windows Resource Protection found corrupt files, but it is impossible to fix some of them,' then restart your computer in Safe Mode and rerun the command.

An instant solution to recover data from External Hard Drives
Most of these data recovery solutions are straightforward and risk-free if you create proper backups of your external hard drives. If none of the methods work, go for Recoveryfix for Windows Data Recovery. It recovers Windows data, including images, MS Office files, documents, media files, graphic files, video files, emails, etc.

Benefits of Recoveryfix for Windows Data Recovery

Recovers Windows data effortlessly from hard drives, external drives, USBs, and more
Compatible with all Windows platforms – Windows 10, 8.1, 8, 7, Vista, XP, 2000, 98 and 95
It even recovers permanently deleted data & much more.
Conclusion
There are so many reasons behind external drive data loss. But we hope you can quickly resolve your issue about recovering an external hard drive. We highly suggest going for Recoveryfix for Windows Data Recovery if you want an instant solution. After reading this article, all the above methods are hassle-free for you.
Related Posts
Browse by Category