How to diagnose and restore .PST file up to 32 TB when the file gets damaged by viruses/malware?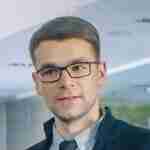 One of the common problems being faced by the Outlook users is the PST corruption. Virus and spyware codes are one of the prominent reasons for PST file corruption. Moreover, PST file also gets damaged due to crossing of 2 GB storage limit, unexpected shutdown of MS Windows, hardware malfunctioning, crash of MS office application and others.
Corruption errors of PST file
PST files hold valuable data of your Outlook profile. You may not be able to access Outlook mailbox after PST file corruption. Corrupt PST file prevent you from accessing your mailbox folders and display various error messages shown below:
An unexpected error prevented access to this file. Use ScanDisk to check the disk for errors, and then try using the Inbox Repair Tool again
Outlook.PST cannot be accessed
Unable to display the folder. The file xxxx.PST could not be accessed. Access denied

PST has reached the maximum size limit
Troubleshooting PST file corruption
There are several ways to repair corrupt PST files. You must analyze the root cause of PST file corruption before using any email recovery option. If your PST file shows error message after crossing maximum storage limit of Outlook, then free some space from large PST file by following steps as mentioned below:
Open your Outlook profile
Go to Tools > Account Settings
In the Account settings Windows, click Data Files and press "Open folder"
Select oversized PST file from the default Outlook folder
Right click on the selected file and click on Properties
In the open Windows, click on Advanced tab
Tick "Compress contents to save disk space"
If your Outlook profile has become inaccessible due to virus or spyware intrusion, then scan the damaged PST file with a powerful antivirus tool. You can also use scanpst.exe utility to fix minor corruption errors of MS Outlook. If you're using Outlook 2003 or 2007 in your system then scanpst.exe application will be located in the following folder:
C:\Program files\Microsoft Office\Office 12\scanpst.exe
You can start repairing virus infected PST files or other PST corruption issues in following steps:
Double click on Scanpst.exe application icon
Click browse to select corrupt PST file and press Start
Press repair to start repairing the corrupt PST file
However, you must restore repaired PST file in your Outlook profile to recover lost data. In case, your PST file is severely damaged or not repairable with any in-built PST file recovery tool, then it is better to opt for a professional email recovery tool.
RecoveryFix for Outlook
RecoveryFix for Outlook is a professional email recovery tool to fix all corruption issues of PST file. It quickly recovers email from PST file, which are damaged due to virus attacks, unexpected system shutdown, and other reasons. Best aspect about the software is it allows you to recover Outlook email and data from corrupted PST file larger than 2GB with the maximum size for .pst files of 32TB. In addition, the tool offers two email recovery options i.e., standard mode and advanced mode. It allows user to save recovered emails in PST, MSG, EML or OE information store. This PST Repair tool can also quickly recover emails, attachments, contacts and other user data from password protected PST file.

Summary:
Virus, spyware and malware programs the major reasons of PST file corruption. Moreover, PST files of your Outlook profiles may also get damaged due to data storage restriction of Outlook, corrupt hard disk and other reasons. You can repair oversized, virus infected or other corrupt PST files by using inbuilt PST file recovery tool of MS Outlook. However, major PST file corruption issues cannot be fixed with in-built tools and therefore, you must choose a PST file recovery tool to restore your lost data.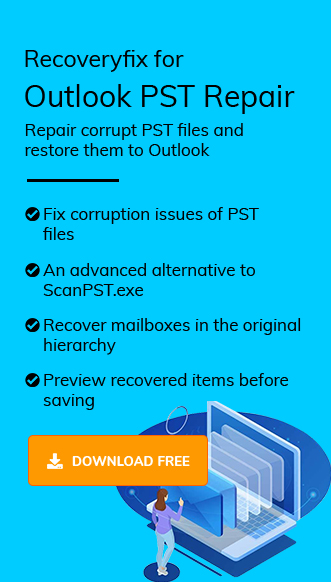 Related Posts
Browse by Category