Problems with blue error screen issues aren't pleasant, but it's more difficult when you're not sure why it happened at all. A particular headache is that of DPC Watchdog Violation error can be caused by many reasons.
A DPC_WATCHDOG_VIOLATION error message is usually related to a device driver issue and appears on a Blue Screen of Death (BSOD). It is generated via the DPC Watchdog Timer when it finds that the DPC (Deferred Procedure Call) has exceeded its predetermined runtime.
This is a very frequent error and was prevalent in the days when Windows 10 was first released. If you've been using Windows 10 for a long time, perhaps the problem is due to an upgrade to your storage device or a faulty program. However, there's no need to be concerned about it as this issue can be easily troubleshooted.
From basic overview to easy solutions of DPC Watchdog Violation error, our blog includes everything. Let us dive into each aspect now.
DPC Watchdog Violation: An Overview
The DPC Watchdog Violation blue screen of death bug checks has the value 0x00000133. DPC is a shorthand for the Deferred Procedure Call. Term Watchdog is used to describe bug checkers that typically keep track of your Windows applications and PC performance.
When you receive the message "Violation," the PC monitor is overloaded. Most likely, it is because your DPC is running for too long or the system has an interrupt request (IRQL) of at least DISPATCH_LEVEL.
Reasons for DPC Watchdog Violation Error
DPC watchdog violation issues could be the result of a myriad of problems with hardware and software. Here are a few of the reasons to consider.
The operating system is incompatible with the installed hardware.
The SSD firmware version is out of date.
There is a problem with the system files.
Drivers for your device are damaged, outdated, or installed incorrectly.
Incompatible software in two programs.
Various DPC_WATCHDOG_VIOLATION Errors
The solutions listed below are effective if you experience these DPC Watchdog Violation errors:
Bugcheck DPC_WATCHDOG_VIOLATION
The issue is not a regular occurrence and could be due to a malfunctioning driver.
DPC_WATCHDOG_VIOLATION on Boot
This issue is noticed after booting up and may be due to issues with the hard drive.
DPC_WATCHDOG_VIOLATION when playing games
It can happen when you're trying to launch the game or another application. It can be caused by a damaged driver.
DPC_WATCHDOG_VIOLATION when connecting to the Internet
It occurs after connecting with the Internet, and it's the result of an unreliable driver for the network card.
DPC_WATCHDOG_VIOLATION while installing Windows 10
This occurs when you are trying to install Windows 10, and it is caused by a malfunction in the BIOS or UEFI of your computer.
Stop code: DPC_WATCHDOG_VIOLATION
It could be an issue with the hardware or could be due to an unresponsive driver.
Easy Methods to Fix DPC Watchdog Violation in Windows 10
It is better to backup important files to external drives before trying these fixes to avoid any unexpected data loss.
System File Scan & Repair
System files that are damaged could trigger a DPC watchdog error. In this instance, you should scan and check Windows System files to ensure they're not damaged.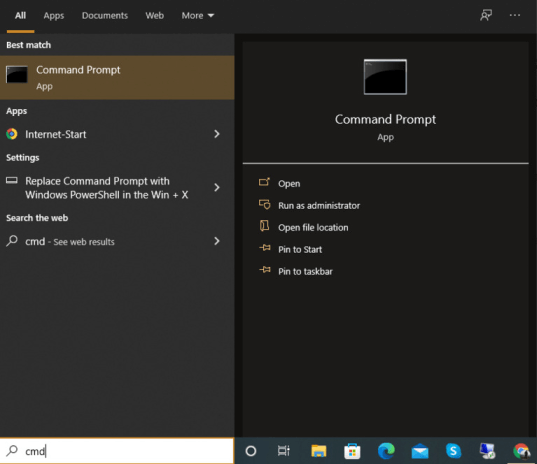 Within the Search window, type cmd.
Do a right-click on the top result and tap on the option Run as administrator.
After setting cmd as admin, type sfc /scannow and hit OK.
Wait for a few moments for the scan to take place.
After the SFC check, there exist two cases.
If there is no corrupted file found, you can close the window.
If it has repaired the corrupted files detected on your system, then you must restart your system to fix the DPC Watchdog Violation error.
Disconnect external devices from your system
The DPC Watchdog Violation error in Windows 10 can be due to some hardware conflicts. In case you have recently connected external drives or external SSDs & printers to your system, you must unplug or remove all of the external devices. It is advisable to reboot your PC afterward.
To determine which external device is responsible, you should look to connect each device one by one. If the Watchdog Violation error is detected after connecting to a device, then you can unplug it to resolve the issue. Once you have removed it, you can now connect the other devices once again.
Replace the SATA AHCI Controller
One can self-alter the driver for SATA AHCI Controller to resolve the DPC Windows 10 Watchdog error. The steps listed below will help you to change your SATA AHCI controller.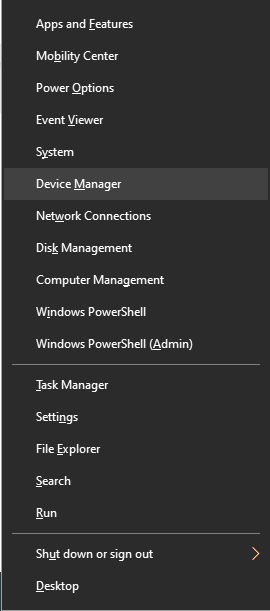 On your keyboard, hold the Windows Key + X.
With the menu, choose Device Manager.
Find the section IDE ATA/ATAPI controllers & expand it.
Next, on SATA AHCI controller, right-click. From the right-click menu, go for the option Properties. Navigate to the tab Driver & tap on the option Drive Details.
Now, you need to make sure that the listed driver is iaStorA.sys. Tap OK.
First, select Update Driver. Tap on Browse my computer for driver software. Choose the option Let me pick from a list of device drivers on my computer.
Tap on the model Standard SATA AHCI Controller & hit Next.
At last, restart your system to apply the changes made.

After a successful restart, check if the DPC Watchdog Violation error comes up again or not. In case it is still not fixed, go for the solution below.
Updating the Solid-State Drives
Solid-state drives (SSDs) are a preferred gadget for computer enthusiasts all over the globe. They have a significant impact on the performance and speed of PCs. But, those trying to tweak their devices should ensure you are using SSD firmware that is compatible with their computer. Updating SSD drivers is also one of the best ways to retrieve Outlook data after system crash.
Here's how to upgrade your SSD drivers.
Press Windows+X and open the Device Manager.

Search for Disk Drives and expand to display all of the available storage devices.
Right-click on the first device and then select Update Driver.
Simply click on Search Automatically for Drivers to make sure your driver is up to date.
Repeat this procedure for all storage devices to ensure that everything is updated.
Recover Windows Data after DPC Error
An error message DPC_WATCHDOG_VIOLATION usually indicates a driver issue or faulty application. These errors appear as Blue Screens of Death. All such problems may lead to Windows data loss which can be easily recovered using a professional tool like Recoveryfix Windows Data Recovery Tool.

This advanced tool allows its users to recover all types of data from your system. It further helps to retrieve Windows 11 data instantly after data loss & other data from hard drives, external drives, USB drives, and more. Apart from Windows 10, this tool is compatible with all Windows versions, namely 8, 8.1, 7, XP, Vista, 2000, 98 & 95.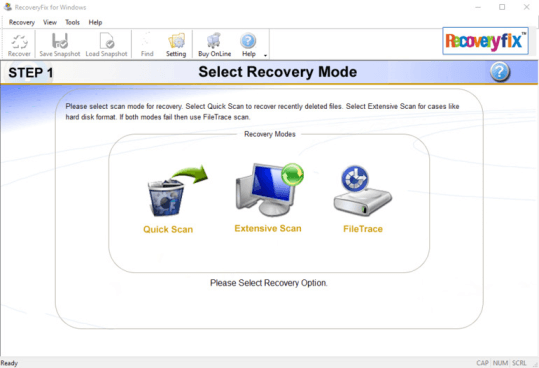 After a successful scan with Recoveryfix for Windows Data Recovery, you will get back the data lost due to the DPC_WATCHDOG_VIOLATION Error.
Last Say
The good news is that it's easy to fix the DPC Watchdog Violation error. If you find a DPC Watchdog Violation error in Windows 10, you can fix it right away using the above solutions. It is always recommended to use expert tools such as Recoveryfix for Windows Data Recovery to recover data lost due to such issues. We hope you are satisfied with our content. Bookmark us for the future, and we will be there for you to fix any such problems.
Related Posts
Browse by Category