Corrupt Access Database Recovery Solution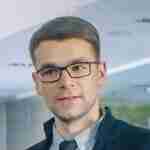 MS Access is the simplest form of database and is broadly used by numerous users. Many small to medium enterprises use MS Access database for easy record keeping tasks and database transactions. Working with MS Access is very simple to insert, update or truncate records in the database, but it may make the users to suffer from unidentified database corruption issues. data recovery in Access database, there are some manual as well as ready made procedures. Since manual methods do not handle the data corruption issue always, commercial tools are used. Recoveryfix for Access repair software is the advance third party tool that puts an end to Access database corruption and recovers the data.

For the cases, when Access database corrupts, the database engine stops working and users fail to access the database records. Such circumstances may frequently happen in our daily lives while dealing with database records which can definitely hamper our routine tasks from getting accomplished.
Consider a scenario; you create a database table in MS Access 2010 and link a table in this database to external Data Services tables from Business Data Catalog (BDC) service system tables on a MS SharePoint server. You save the database as an Access 2010 template (.accdt) and then you hydrate the template. Now, you try to open the table that is linked to the Data Services tables. Doing so, you receive the following error message:
'The Microsoft Office Access database engine cannot find the input table or query 'MSysBDCMetadata'. Make sure that it exists and that its name is spelled correctly.'
The above issue occurs because the BDC system tables that you linked to are not included in the template that you saved from the database.
Consider another real time issue; you have built an Access database that has a form within the database which allows the user to enter data into the database. The form consists of five combo boxes that take data from other tables to let the user select the value that gets input. The values are limited to the combo boxes. When you use the database and load the form, it loads up but when you click on any of the combo boxes, the following error is encountered.
'The Microsoft Jet database engine cannot find the input table or query 'SELECT DISTINCROW[CL Code & Agent Name]FROM[TABLE: Sales Agent Data]'. Make sure it exists and that its name is spelled correctly.'
After receiving this error, you check all the fields and table names but they all are correct. When you go to design mode and click on form view, the combo boxes work properly and you don't get the error message until you close the form and re- open it.
Both the scenarios indicate to the problem of Access database which can make the users unable to access the database records for inserting, deleting and updating the tables. Also, the effects may continue to corrupting the entire database which may further end in permanent data damage. When your database becomes unusable, you must resolve the issue to reuse the data. For successful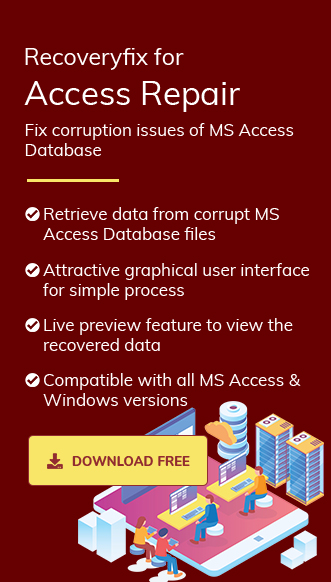 Related Posts
Browse by Category