Convert corrupt or orphaned OST files to active Outlook PST files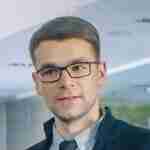 Outlook OST files are very useful files because they allow Outlook users to work in offline mode when the connection between Outlook and MS Exchange Server gets disrupted. Through OST files, you become able to access your accounts located in the server database.
This is feasible because of OST files that contain the precise replicas of Exchange Server user accounts mailbox from where they can access their emails as well as other items. When the connection between MS Outlook and MS Exchange Server re-established, modifications made in the user mailbox during offline mode gets harmonized with the server database account. In absence of connection between MS outlook and Exchange server for a long time, OST files become inaccessible or orphaned. In this situation, if you want to obtain your data from that OST files, you need to change these OST files into PST.
Some general reasons that make OST files orphan are Exchange server crash, permanently broken connection, hardware failure at the server's end, Exchange database corruption and user account deletion in server database. OST to PST Converter tools like RecoveryFIX for OST to PST can convert your OST files into PST files to easily access through MS outlook. After conversion, all the emails, email attachments, personal folders and items like contacts, calendar, address book, etc gets saved in a PST file format.

By using this tool, users can repair corrupt OST file and get their mailbox accounts from inaccessible OST files into the form of PST. This tool is perfect when MS Exchange server results to downtime and other Exchange server database failure. Using RecoveryFix for OST to PST Converter tool, users can export every item present in OST files to MS Outlook. Emails and email attachments, contacts, address books, notes, journals, appointments and distribution lists, every item of the mailboxes can be transferred to the email client.
After converting email items from OST to PST, you can save your recovered items in other formats like .PST, .EML, .MSG and .DBX format. Documents, images and embedded HTML bodies can also be correctly migrated by this Convert OST to PST tool. Data integrity, formatting, properties or internal structure of recovered items are maintained. The OST to PST conversion tool is based on an advanced algorithm (QFSCI) that helps in quick and accurate recovery of the damaged OST files.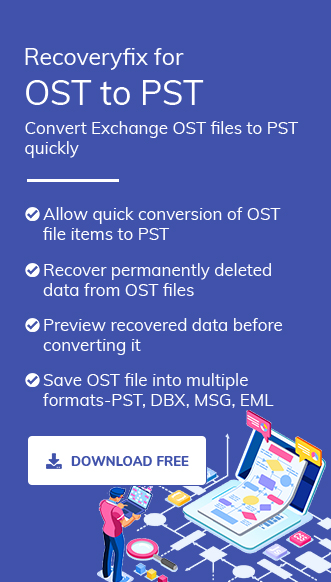 Related Posts
Browse by Category