How to open Thunderbird emails in MS Outlook?
Mozilla Thunderbird is one of the most popular email clients. It's an open source email client developed under the initiative of Mozilla, and is available for free download.
Thunderbird uses MOBX format for storing its emails. Its emails as well as attachments are stored in the hard drive in MBOX format, and all the messages are concatenated as plain text in this format. Like Thunderbird, MBOX file format is used by many free email clients Spicebird, SeaMonkey, Apple Mail, Evolution, Sparrow, Netscape, Opera Mail, Entourage and many other email clients.
Accessing Thunderbird emails in MS Outlook 2007
Thunderbird emails, as they are stored in MBOX files, cannot be accessed in MS Outlook directly. However, you can try a simple method to access Thunderbird emails in MS Outlook 2007 if you have only a few emails.
1) In Thunderbird, select any mail(s) which you want to import.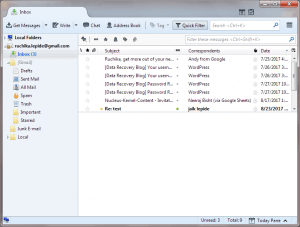 2) From the right-click menu, select Save as and can save the email on your preferred storage destination with All Files selected in Save as type.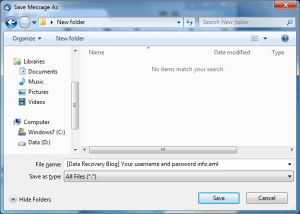 3) Now open windows explorer, and go to the preferred storage destination where you have saved your email.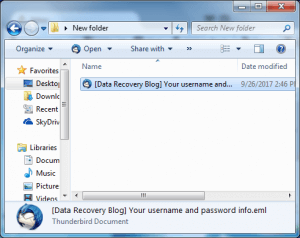 4) Now open MS Outlook 2007, and drag that email from windows explorer and drop that to the required Outlook folder.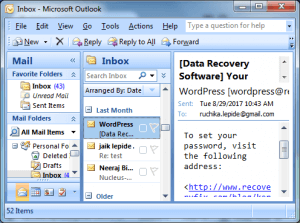 Now, you can open the email in MS Outlook 2007.
MBOX to PST Conversion – the most reliable way to access Thunderbird emails in Outlook
The above-mentioned method is feasible, when only a few emails are there to transfer from Thunderbird to Outlook. However, if you convert MBOX files to PST format, you can easily access the entire Thunderbird mailbox data in any version of Outlook. However, you need to use third-party tools for this conversion.